WATCH: Lorde leads Nirvana for 'All Apologies' at Rock Hall of Fame Induction
JUST ADDED: 5 Seconds of Summer will be rocking the stage at this year's iHeartRadio Music Festival Village in Las Vegas! The band sat down with Ryan Seacrest to break the news. Click here to buy your tickets now, before they sell out!
Listen to Lorde on iHeartRadio
Lorde performed "All Apologies" with Nirvana at Thursday's Rock and Roll Hall of Fame induction ceremony and concert in Brooklyn.
The group was inducted 20 years after singer Kurt Cobain's death, and had women rockers including Lorde, Joan Jett, Kim Gordon and St. Vincent take turns fronting the band at the festivities.
Lorde had not even been born when Nirvana ended, but still did a pretty good job with the song.
Check out the video below!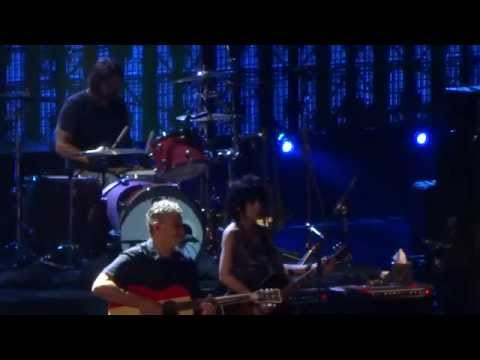 Photo Credit Getty Images