WATCH: Demi Lovato releases video for "Heart Attack"
JUST ADDED: 5 Seconds of Summer will be rocking the stage at this year's iHeartRadio Music Festival Village in Las Vegas! The band sat down with Ryan Seacrest to break the news. Click here to buy your tickets now, before they sell out!
Listen to Demi Lovato on iHeartRadio
Demi Lovato has dropped an edgy new video for her single "Heart Attack."
At the beginning of the clip, she's shown ascending from a pool of what looks like thick, black oil onto a white backdrop. As it continues, the paint covering her hands start to make prints all over her white t-shirt and face as she belts out the song, which she tells E! News is for "anybody who's afraid to fall in love."
In other shots from the Chris Applebaum-directed video, she's shown performing in front of a band in a leather-clad rocker look.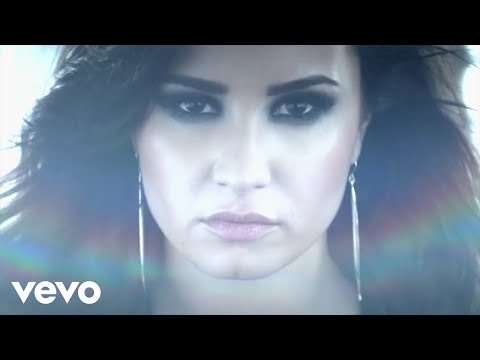 The singer's upcoming fourth album, called Demi, comes out on May 14th.
What do you think of the video? Comment with your thoughts below!