Mark your calendars, Directioners: November 23rd is 1D Day
JUST ADDED: 5 Seconds of Summer will be rocking the stage at this year's iHeartRadio Music Festival Village in Las Vegas! The band sat down with Ryan Seacrest to break the news. Click here to buy your tickets now, before they sell out!
Listen to One Direction on iHeartRadio
Because at a certain level of fame anything is possible, One Direction has just created their own international holiday.
"1D Day" is, according to the day's official website, "A seven hour stream, filmed live from a television studio and comprising a whole host of special features, celebrity guests and content created by you."
So, basically, Directioners get to be 1D's puppeteers for seven whole hours on November 23rd. Hopefully there will be fewer casualties than D-Day.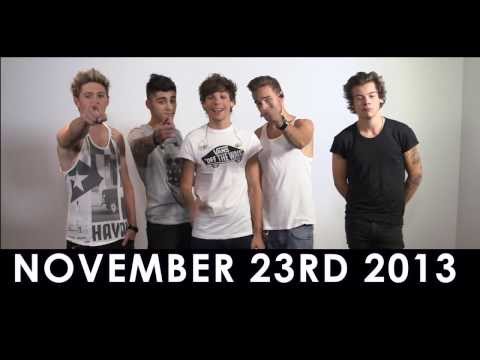 Photo Credit Getty Images