Beyonce's touching tribute to 'beautiful' late fan
Listen to Beyonce on iHeartRadio
(Yahoo!) - Beyoncé lost one of her biggest fans in Australia last week, and now she has paid tribute to the young girl's family.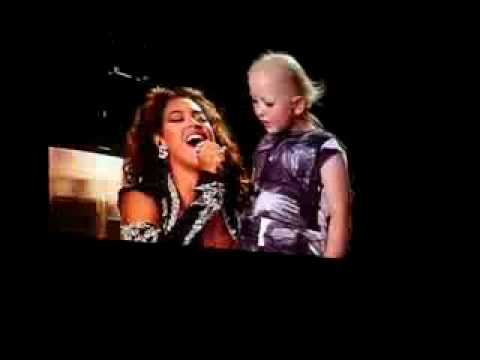 "I wasn't expecting it to happen," Chelsea said after the concert. "I don't know how she picked me out of the crowd."
The two reunited backstage at Beyoncé's Sydney show last October. "Last time, Beyonce sang to me on stage," Chelsea recalled about their second meet up. "But this time, thanks to Camp Quality, I actually got to meet her backstage and talk to her and laugh with her, which was so cool. I'll never forget this."
Chelsea suffered from a rare form of cancer — a primitive neuroectodermal tumor on her spine — that was diagnosed in 2003. She received chemotherapy and radiotherapy for five years, but the tumors eventually returned.
Since Chelsea's passing, tributes have poured in on social media from around the world.